Services:
---
As a Functional Medicine physician, Dr. Allen helps families change their lives and create balance by making healthy lifestyle changes. She shows her patients how to create an environment within their bodies that heals itself through proper nutrition, spiritual growth and mental stimulation.
Dr. Allen is able to help patients:
Identify underlying causes of sickness
Control weight gain
Develop a plan of attack
Create preventative measures
Weight Loss Programs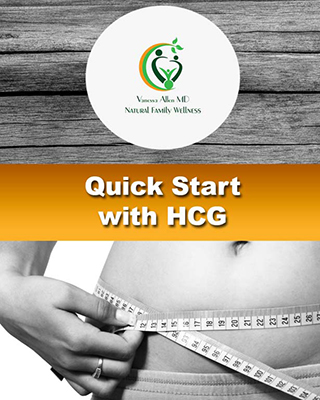 Quick Start with HCG
Are you ready to lose weight now? We'll guide you on the path to successfully dropping those unwanted pounds! This is a great program if you're looking to jumpstart your weight loss journey. It includes:
30 day program using HCG supplement
Recommended vitamin supplements
Weekly monitoring
A comprehensive instruction guide
Investment: $425

Contact us today at 301-805-7084 to get started or to get additional information.
---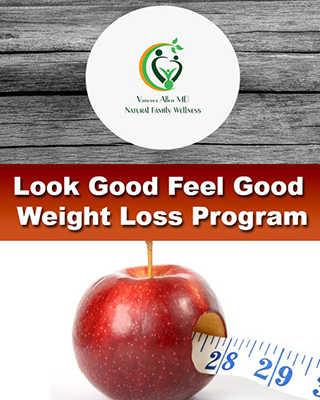 Look Good Feel Good Weight Loss Program
This program was created for individuals looking for a solid plan to lose weight while successfully learning how to create better habits. This program includes:
A plan and recommendations for setting healthy weight loss goals
Access to our membership webpage
Access to the Natural Weigh Academy: A medically supervised online course with a mind, body, and spirit approach to weight loss
Monthly teleconference
2 coaching sessions with a life coach
Private web page with chat time
Exercise Challenges
Investment: $300 for 12 weeks
---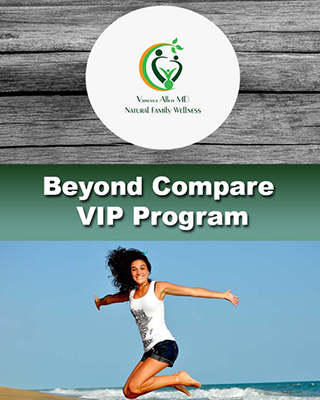 Beyond Compare VIP Program
Our VIP program is designed for individuals 100% vested in their wellness looking to connect directly with our team of experts. This program adds a more personable approach to helping you meet your goals, both inside and out. It includes:
Everything in the Look Good Feel Good Program
2 coaching sessions per month with a life coach
3 sessions with the physician
Investment: $1200 for 12 weeks
---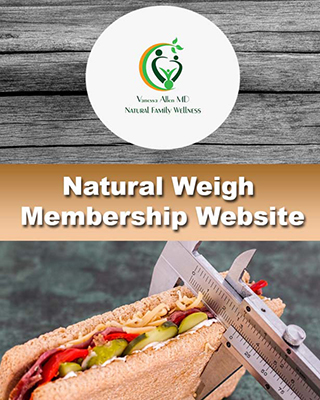 Natural Weigh Membership Website
Our goal at Natural Family Wellness is to nurture and support you through your transformation in living a healthier lifestyle. Our membership program will help you stay accountable and give you a safe community to share and exchange experiences. It includes:
Recipes and demos
Comments / social support
Exercise challenges
Investment: $25/month
Purchase Now, Then Visit Membership Site tab to sign up and create your login credentials.
Other Services:
---
Acupuncture
For pain management
Restore energy
Investment: $75 (in addition to office visit consultation)
---
Relaxation Therapy
Heart Math Technique
A type of biofeedback to reduce stress
Investment: $40/session (in addition to office visit consultation)
A series of meditation sessions using Heart Math that uses the power of the heart to reduce stress, build resilience and enhance performance with heart rhythm feedback and training in real time to help you shift to a positive emotional state.
---
Infra-Red Sauna
A low temperature sauna to promote relaxation and improve sleep
Fee: $40/session
---
Ready to Quit Smoking
The use of acupuncture and behavior modification to decrease cravings and quit tobacco smoking.
Investment: $75
---
Vitality and Healthy Aging
Bio-Identical Hormones for relief of menopause symptoms
Adrenal Recharge
Nutritional Coaching
Supplement Recommendations
Investment: $150 (Initial evaluation for relaxation, infra-red, and acupuncture services)
---
Chronic Illness Management
Hypertension
Diabetes Mellitus Type 2
Hyperlipidemia
Comprehensive assessment and evaluation
Designed to minimize your dependence on medications
Personalized treatment plan
Recommendations for supplements, vitamins, and lifestyle coaching
Wellness Consultation
Comprehensive and personalized wellness assessment
Recommendations to achieve optimal wellness through vitamins, supplements and lifestyle coaching

Initial Consultation: $400
Followup Consultation: $250
---
Patients come from all over Maryland, Anne Arundel, Howard, PG Prince Georges County MD including Bowie, Crofton, Upper Marlboro, Mitchell, Kettering, Largo, Hyattsville, Capital Heights, District of Columbia, Ft. Washington, Forestville, Brandywine, Tacoma Park, Greenbelt, Lanham, Seat Pleasant, Lanham Seabrook, Suitland, Oxon Hill, Clinton, Camp Springs, Temple Hills, Washington DC and surrounding areas.